PX Dental SA has multi-purpose laboratory furnaces for the heat treatment of small series of parts. They are particularly suitable for firing ceramics, enamelling work or annealing metal parts. Their versatility offers a wide range of applications in fields such as jewellery, watchmaking, medical and dental.
Innovative technology and exclusive design that stand out
Innovative technology and exclusive design make this furnace
developed by Ivoclar stand out. It is part of the Programat range and is based on intelligent infrared technology that significantly increases the safety of the heating process. The result is a high quality product, regardless of the size and number of pieces in the heating chamber. The pre-heating and opening process is automatically managed as a result of the integrated infrared camera, Depending on the type of treatment desired, the heating time can be reduced by up to 20%.
The properties and technical characteristics of the furnace can be viewed here
For more information, please contact +41 32 924 21 20 or by mail pxdental@pxgroup.com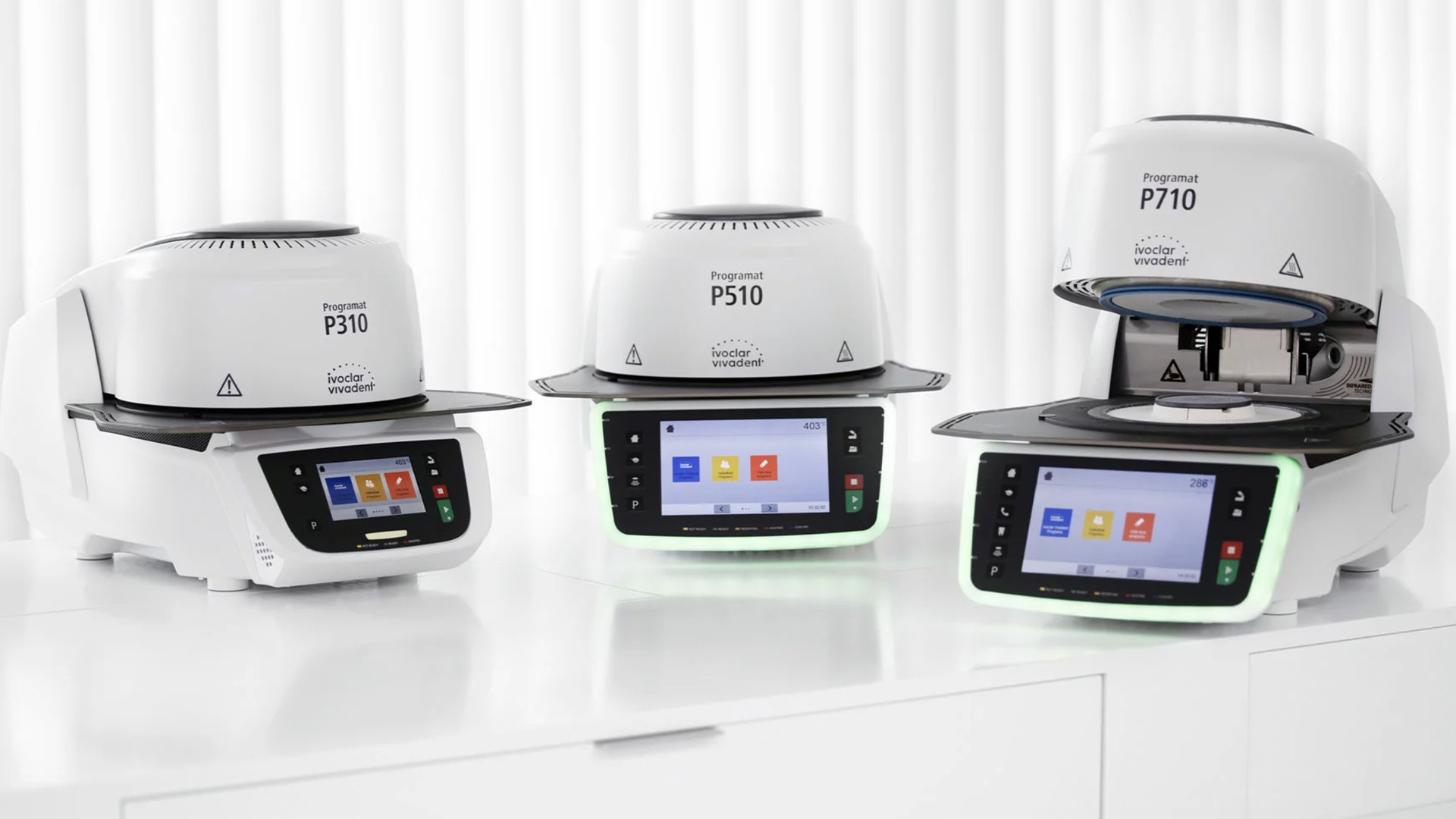 Main properties
Maximum temperature: 1200 °C
Chamber size: 90 mm diameter, 80 mm height
Furnace size: 495 x 320 x 320 mm
Vacuum heating: possible with < 50 mbar
Weight 18.7 kg
Technical specifications
QTK2 muffle technology with SiC lower reflector: optimal temperature distribution through the reflector for optimal heating results.
Power failure safety system: covers short power interruptions of up to 10 seconds without interrupting the program.
Automatic dual range temperature calibration (ATK2 device): Accurate automatic calibration in two temperature ranges for precise heating accuracy.
LAN and USB ports: connectivity to other devices such as printers, USB keys or external hard drives. Download software updates at any time from a USB key.
Standby button to reduce energy consumption: reduces the furnace's energy consumption by almost 40% in standby mode.