It all started with the idea to develop a trauma profile for medical application.
Shortly after we completed first prototyping, we received a demand for developing and creating a profile for watch application.
From the trial production of a few meters of profiles, not long after we have collected hundreds of meters of orders. Customers showed more and more interest in this metal and our in our innovative technical capability to treat and produce titanium grade 5 profiles.
Today we have an order book of a few thousand meters in different profile shapes. In order to meet market demand, PX Précimet has decided to invest in the development of a second line to double its production capacity. By the end of March 2023, the new lines will be in operation, however, it seems that this capacity is already not sufficient to meet current market demand.
Furthermore, we aim to proceed with the development of trauma plates for medical application in titanium grade 5 ELI and also in the titanium alloy Ti6Al7Nb, which is mainly used by international implant manufacturers based in Switzerland. Titanium Grade  5 applications seem to be endless. Medical, watch and aeronautical industries remain the most interested at the moment.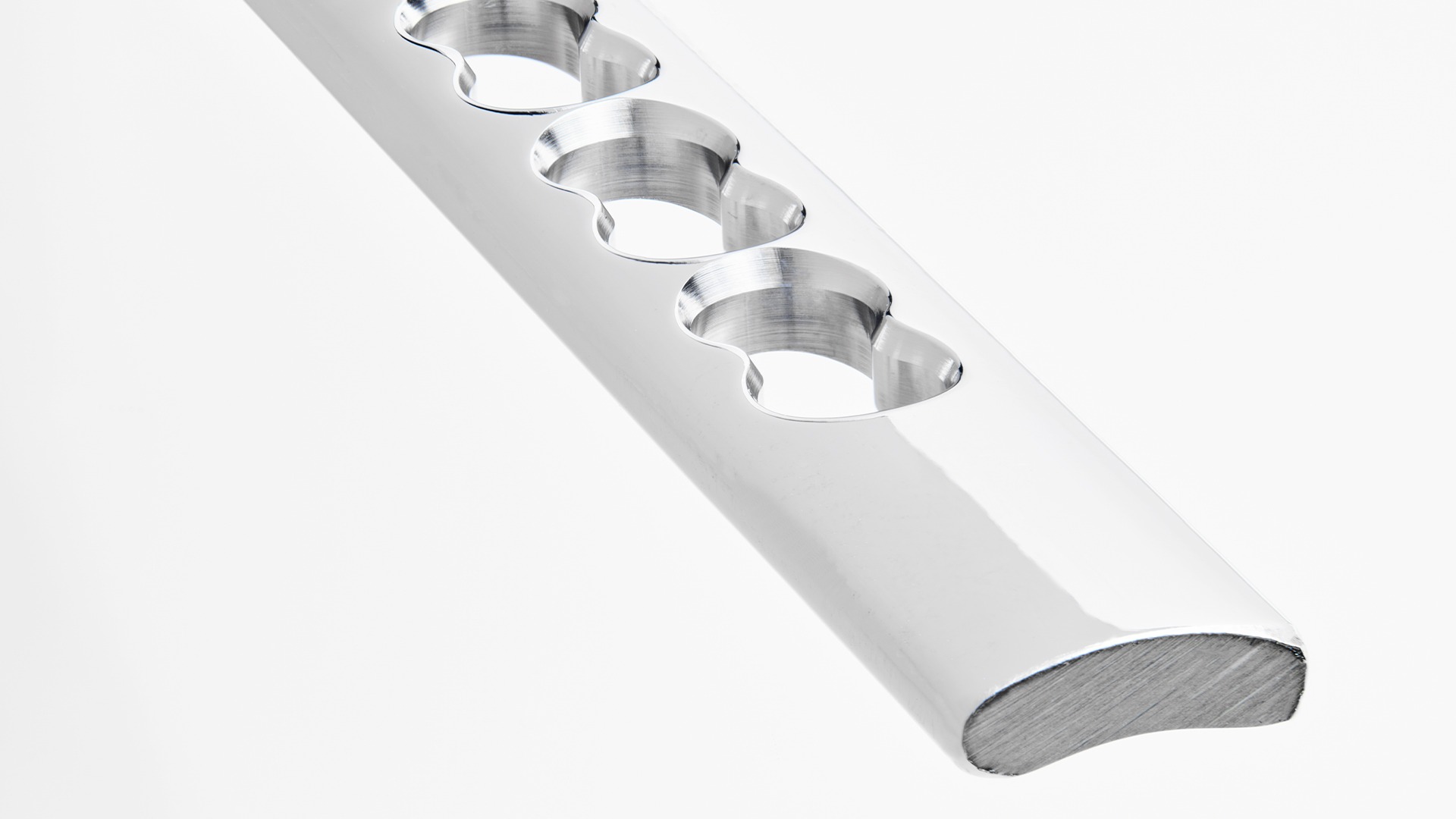 About Titanium
Titanium is the metal of the 21st century thanks to its impressive high properties and outstanding performances with many new applications. Titanium is also environmentally friendly and fashionable.
Main reasons why to choose Titanium :
So strong – Titanium has the highest strength-to-weight ratio of any structural metal
Light – Titanium low density is 56% that of steel
Corrosion resistant – Titanium natural oxide film makes an excellent corrosion resistance against acids, chlorine, salts, polluted waters
Biocompatible – Titanium is the most biocompatible of all materials
Environmentally friendly – Titanium is the 4th metal on earth and it is easy to extract. More than 95% of its scrap can be recycled
Fashionable – Titanium is the metal for design, jewellery and architecture due to its multiple possible colour and surface aspects.